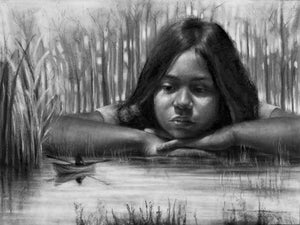 High-quality print using archival ink on 100% cotton smooth fine art paper.
Image size 9" x 12" with 1" extra border added to all sides. Shipped in a tube.
We should allow our tears to run down our faces more often. Crying washes our soul and creates rivers that lead us to new lands, new beginnings, new states of mind.